Protocol Templates: Building Your OSF Project
We have created protocol structure templates to support and guide the design of research methods for projects to be included in the URE Methods Repository on OSF.  They provide structure by which particular methods are typically described.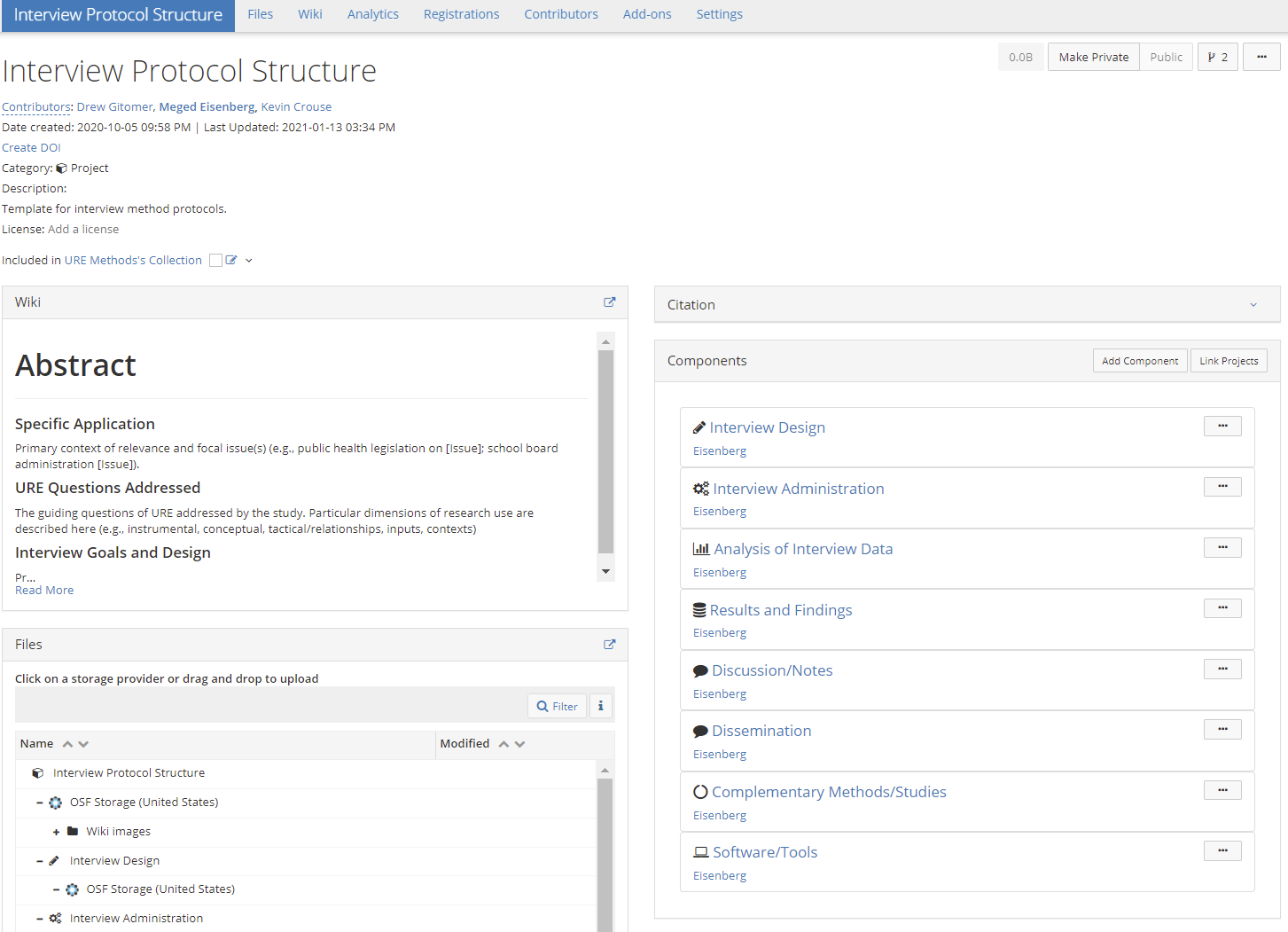 Researchers can use as much or as little of a template as they wish to describe their own work; depending on the research project, some features of a particular template may be more or less relevant. This is also optimized for use with our importer.
The most common methods used in URE research each have a method-specific abstract template. In the Interview Abstract Template shown here, you can see prompted fields that are common across all template structures (e.g. Specific Application, URE Questions Addressed, Author Contact), as well as template fields that are more particular to interviews, such as Interview Goals and Design and Interview Form.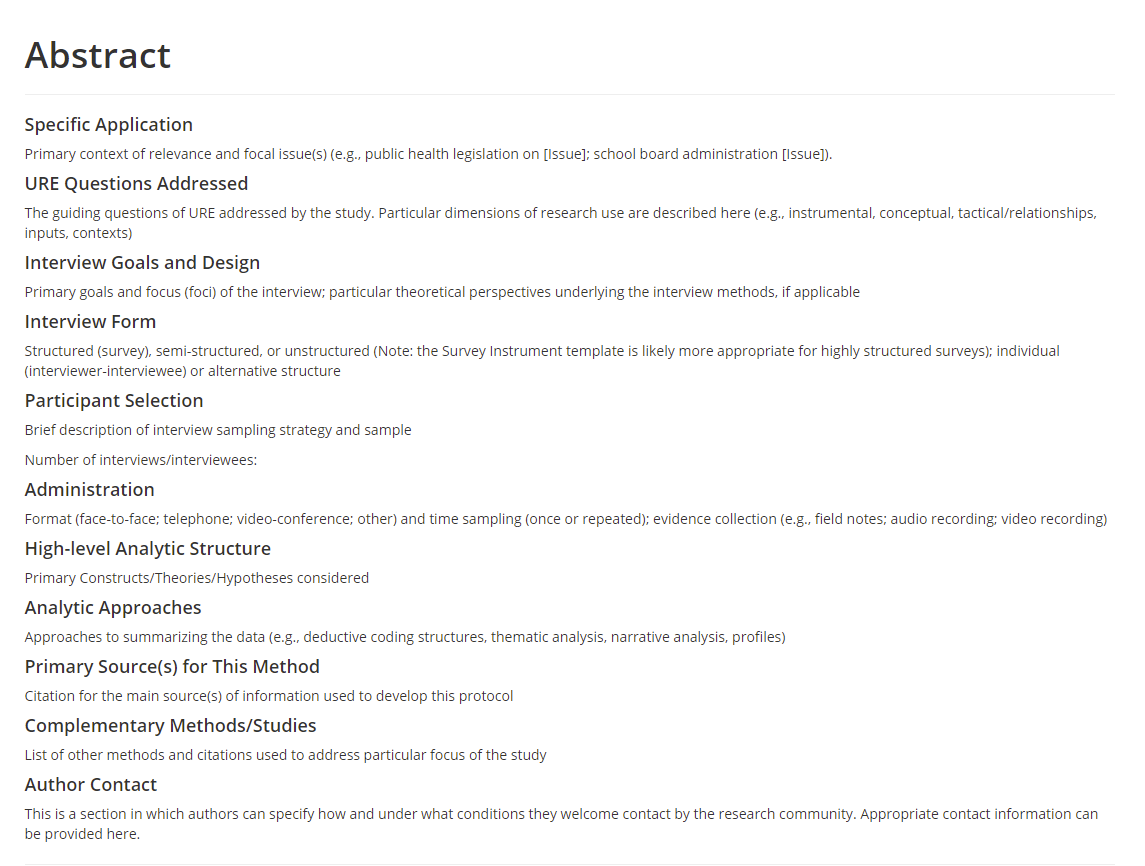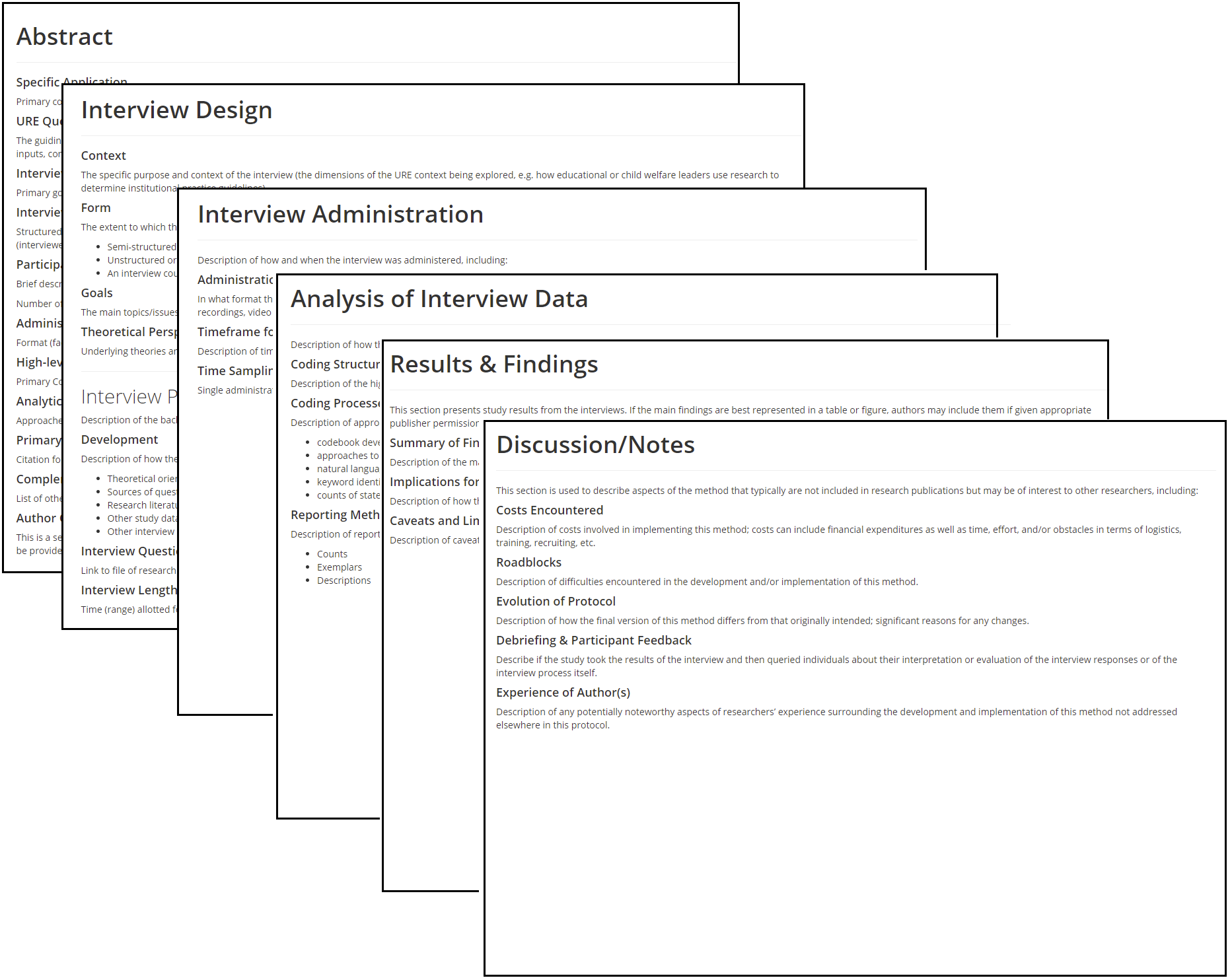 For researchers wishing to describe their method(s) in more detail within the Repository itself, we have developed elaborated templates each corresponding to one of our abstract templates. The elaborated templates contain components that create separate spaces for researchers to fully describe key aspects of their method(s) in an organized fashion.
Start Building Your Protocol
Click on any of the research methods below to access the Google document for that template. 
From there, click File, and either select Make a Copy or Download As (and then select Microsoft Word (.docx).
All
Case Studies
Surveys
Interviews
Document/Research Analyses
Experiments
Observations